Another year and another foldable phone from Samsung. It is time for Galaxy Z Fold 5 & Z Flip 5 to rule the foldable phones. As no surprise, there are no new things in this category, and we expected it. Samsung has chosen the same design as before to maintain its fanbase. The things that have changed are inside the core. It receives Qualcomm Snapdragon 8 Gen 2 processor with Adreno chipset. On top of that, it has exclusively optimized for Samsung devices like Galaxy S23 Ultra.
The reason to share these things is that I will share with you some spectacular games to play on such beasts. Both have enough RAM, a larger screen, a good battery, and 120Hz refresh rate support. The games are also trendy, waiting to take full advantage of foldable devices. I will list the top 10 games for Galaxy Z Flip 5 & Fold 5 from Play Store.
1. FPS Online Strike
The time of offline gaming has almost gone, and you can see it with all the trending games. Online multiplayer gaming is at its peak, and FPS Online Strike is one of them. It is an online multiplayer combat game. It offers a top-notch environment for PvP combat. You can choose up to 10 people in one team to fight in the battle. The game provides all types of guns, weapons, and other skills. In a hard situation, you can buy mightier weapons.
Download: FPS Online Strike
2. Grand Theft Auto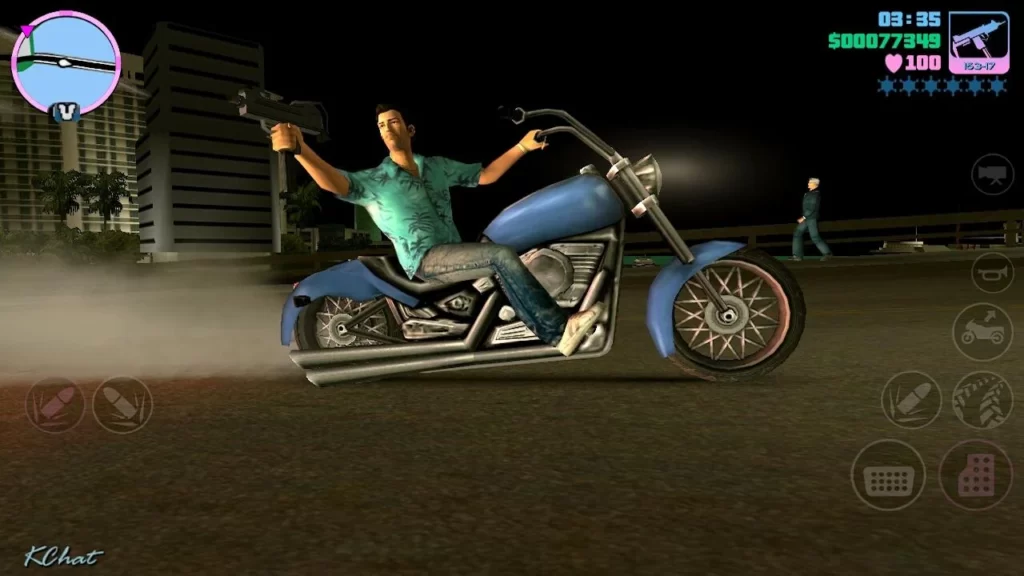 Many of us are playing GTA Vice City since the last decades. It gives ultimate joy to play and feel freedom in this free city. The reason to mention it here the new improvements in the latest update. It has optimized for foldable devices including Galaxy Z Fold 5 & Flip 5. If you are playing it for the first time, then it has rated 18+ in the Play Store. You can do anything in the city that suits you and your skills. Let me know your experience with the latest version.
Download: GTA Vice City
3. Into the Dead 2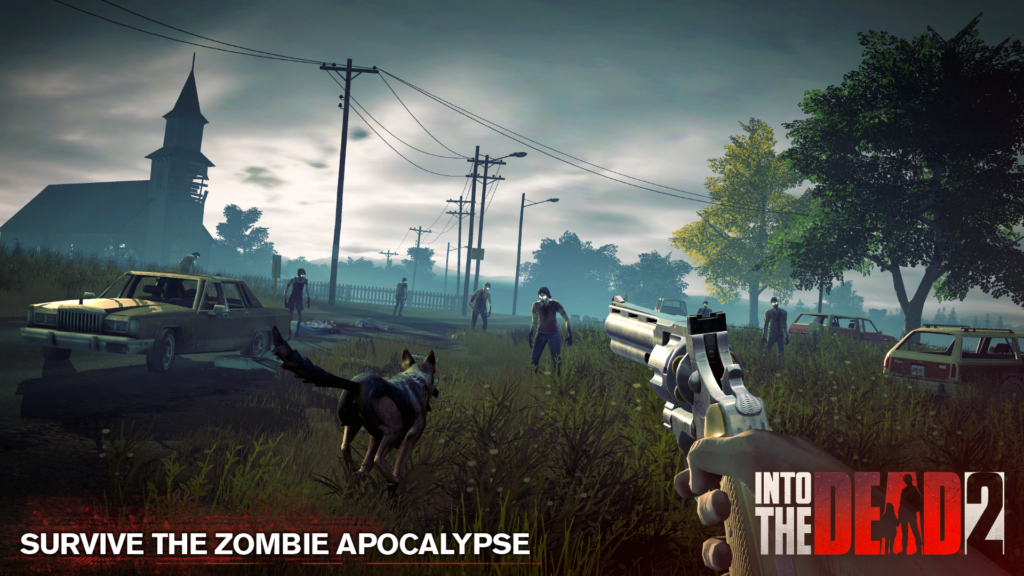 The termination of Telltale has left a huge gap in excellent storytelling games. The Wolf Among US and The Walking Dead was good games for mobiles. The time has passed and the new zombie games are now in the store. One such game is Into the Dead 2, which provides everything that you need in the best zombie game. It is best at storytelling, zombie surroundings, plots, different endings, background music, and full of emotions. Try to survive in this zombie apocalypse, and see the ending.
Download: Into the Dead 2
4. FIFA Soccer
In the new edition, FIFA has launched FIFA soccer with updated players. It is the 2023 version, and it has made around the FIFA world cup 2022. It is the biggest game for any soccer lover, and there are over 15,000 football players around the world. The stars Mbappe, Pulisic, Vinicius Jr, and many others are part of it. You can challenge other players and test your skills. It is built with high graphics, stunning visuals, and beautiful grounds.
Download: FIFA Soccer
5. CarX Highway Racing
Every month Play Store gets tons of racing games, but most of them fail to impress users. Apart from that, some developers come up with unique ideas and make the best racing game for mobile. CarX Highway is currently trending in racing for its eye-catching visuals and stunts. The users of Asphalt 8, Real Racing 3, Need for Speed, and Rebel Racing will definitely like it. It includes over 40 supercars, hypercars, and trucks on the highway. You can play it in different modes, different countries, different cars, and in different conditions.
Download: CarX Highway Racing
6. Jungle Adventure 3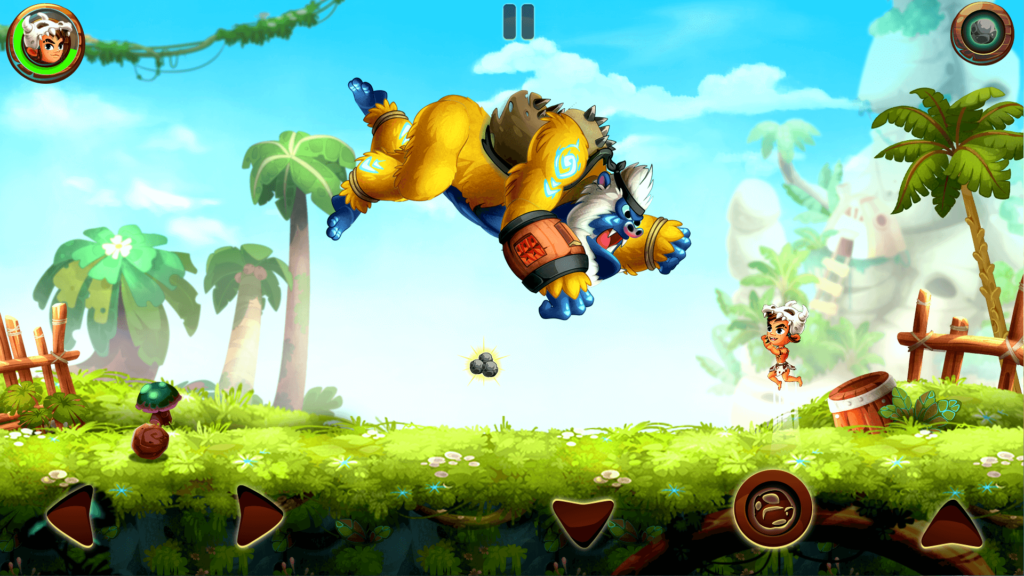 On the platform of Temple Run and Ryan's Adventure, the new developer has created Jungle Adventure. The concept is the same. It is an endless run until something stops you. In the jungle, you have to run for food and grab rewards as many as you can. It is a jungle so obviously, other animals will attack and some will become your friends. For the graphics, you may get mixed opinions, though the other things are perfect to play.
Download: Jungle Adventure 3
7. Energy: Anti-stress Loops
With a unique idea, Energy: Anti-stress Loops will help you to decrease your stress level. It is a simple but effective game. In this puzzle game, you have to connect the lines to make a loop. When you succeed, it will light up the loop. As per developers, it is helpful for people with OCD issues to feel better. It doesn't mean others can not play it. I have played and it is a really great title to finish in my free time. The new Galaxy Z Fold 5 & Z Flip 5 are better devices to enjoy it.
Download: Energy
8. Sonic Dash 2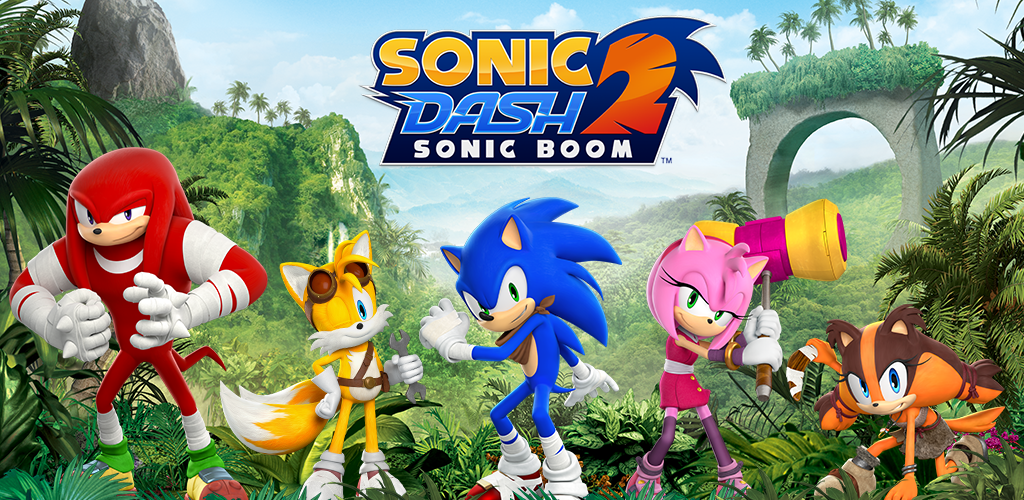 Here is another popular game for your foldable phones. It is the new series in Sonic Dash 2 with new content. It includes a 3D world with new adventures, characters, and challenges. It is an endless game with endless fun. Race with other players, unleash inner power, grab new rewards, and win special prizes. Sonic Dash 2: Soon Boom is available for free and doesn't ask for in-app purchases, even though there is a shop for it.
Download: Sonic dash 2
9. Genshin Impact
These days everyone is talking about Genshin Impact. It has played by almost all Android & iPhone users on premium devices. It has narrated with addictive gameplay, soothing sound, and jaw-blowing visuals. The storyline is like a Hollywood meg-project on another planet. The main character has separated from her brother on another planet. It is now your turn to get all the answers from the Seven Gods of that planet. You can make a team, get help, use powers, and find all answers.
Download: Genshin Impact
10. Fortnite
It is Fortnite that made online multiplayer gaming so popular. Still, there are millions of users playing it on their computers and consoles. Back in 2018, it had been removed from the App Store & Play Store. Luckily, Samsung users can play it through the Galaxy Store. You have to download the Epic Games app from the Galaxy Store, and then you can install it. Fortnite has been optimized for the Galaxy Fold 5 & Flip 5, so you will get better results.
Download: Fortnite